Distributors
Our products are available from respected distributors throughout the world. Please select a distributor from the list below. If you cannot find your country listed, Contact Us.
Australia
Bio-Scientific Pty. Ltd.
PO Box 78, Gymea-Sydney, NSW 2227, AUSTRALIA
+61 (0)2 9521 2177 | +61 (0)2 9542 3100 | Website
Bio-Scientific Pty established in 1972, has grown to become one of the leading distributors in the Australian market. Our primary focus is providing the best service possible, to the extent that we source products from non-represented suppliers if needed. Our representatives, in most states, cover the entire country, all shipments come through our office/warehouse in Sydney and shipped country wide. We also cover New Zealand (for FedEx shippable items only).
Austria
MetaGene Pty Ltd
Level 30, 345 Queen St | Brisbane QLD 4000 | PO Box 5335 _ Manly QLD 4179
1800 788 498 | 1300 307 595 | Website
With over 20 years experience owning and managing distribution companies in the Life Science, Pharmaceutical, Diagnostic and Academic Research markets the founders of MetaGene offer our customers a dedicated and proven business model that will enhance the buying experience.
Belgium
Amplitech SARL
Avenue de Flandres Dunkerque | 60200 Compiegne | France
+33(0) 3-44231921 | +33(0)3-44865558 | Website
AmpliTech SARL is an independent commercial organization founded in 1996 by two scientists and dedicated to the importation and distribution of innovative products, software, and instruments for in vitro diagnostics and research labs in cytogenetics, molecular genetics, and molecular pathology within France, Belgium, Luxembourg and Switzerland.
China
HemaTone Beijing Science Technology Ltd
No.37-3 Zone A, Gao Bei Dian Dong Qu, Gao Bei Dian Xiang, Chaoyang District, Beijing 100123 China
+86 10 63100516 / 63105322 | +86 10 63100857-816
HemaTone Beijing Science Technology aims to provide a seamless clinical research and development platform through strategizing and synergizing its established research networks, valuable knowledge, know-hows, resources and experiences in China.
France
Interchim
211 Bis Ave JF Kennedy | BP 1140 | 03100 Montluçon Cedex
+33 (0) 470 038 855 | +33 (0) 470 038 260 | Website
A privately owned French company, Interchim specializes in manufacturing and distribution of reagents, consumables and dedicated instruments for the R&D and industry laboratory in the fields of fine chemistry, chromatography and bio-analysis.
Germany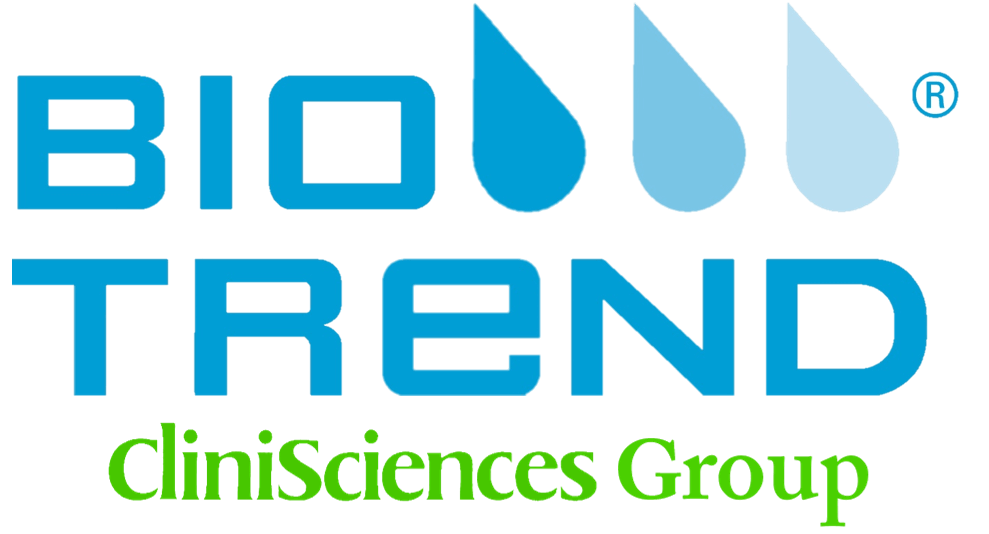 BioTrend
Im Technologiezentrum Köln, Eupener Str. 157, 50933 Köln - Germany
+49 221 9498320 | Website
Reagents and instruments for immunology, cell biology and molecular biology.
Ireland
Medical Supply Company Ltd.
Damastown Green, Damastown | Mulhuddart, Dublin D15 V293
+353-01-8224222 | +353-01-8224100 | Website
Established in 1971, Medical Supply Company is an Irish-owned company. We are ISO9001-accredited and distribute laboratory products to Research, Diagnostic and Industrial laboratories. Medical Supply Company is one of the largest laboratory supply companies in Ireland and has nine sales representatives, all educated to PhD, MSc or degree level. We have four service engineers trained to support the equipment we supply.
Israel
Pronto Diagnostics Ltd.
Kiryat Atidim, Bldg 3, 2nd Entrance, 3rd Floor | P.O.Box 58129 | Tel Aviv 6158002 | Israel
+972 73 2126155 | +972 73 2126144 | Website
Pronto Diagnostics is a leading provider of molecular diagnostic products and services, with extensive knowledge, experience and R&D capabilities in genetic analysis.
Italy
Resnova.
>Via Cadore, 14 - 00045 | Genzano di Roma | Italy
+39 06 93955058 | +39 06 93955059 | Website
Resnova's mission is to offer Italian Researchers a real alternative source of products for Biomedical, Biotechnology, Pharmaceutical. Its product range provides valid and trusted solutions to compete in the reality of today's fast moving environment and to enable Researchers to be less dependent on the increasing presence of large anonymous multinationals.
Japan
Funakoshi Co., Ltd.
9-7 Hongo 2-Chome | Bunkyo-ku | Tokyo 113-0033
+81-3-5684-1620 | +81-3-5684-1775 | Website
Funakoshi Co., Ltd. has contributed as a leader to distribute research reagents and instruments to researchers in the life science fields since its foundation. Our corporate mission is to provide products to a broad range of customers throughout it's worldwide network.
Korea South
Kormed
Suite 805 | Suniltechnopia 440 | Seongnam-city | Korea
+82 31 777 3101 | +82 31 777 3999 | Website
Kormed was established in Seoul, Korea in December 1979 as a distributor of Research and Diagnostics Test kits. Kormed specializes in cytogenetic and pathology and has provided various diagnostic products including FISH probes, IHC kits, and Automated Sample Processing Instruments.
The Netherlands
ITK Diagnostics BV
ohan Enschedeweg 13 | PO Box 73 1422 DR | 1420 AB Uithoorn | The Netherlands
+31 297 568 893 | +31 (0)297 563 458 | Website
Established in 1986 as an independent distributor of biological and biomedical reagents, culture media and equipment, ITK Diagnostics has grown to a highly valued supplier for research and diagnostic laboratories and a respected distribution partner for an impressive list of suppliers.In close collaboration with those suppliers, they have successfully introduced many product lines in the BeNeLux and have become a recognized and familiar brand name for high quality products.
Poland
Biovigen Sp. z.o.o.
ymienice 82A | 98-220 Zdu?ska Wola | Poland
+48 43 823 03 58 | 43 823 03 58 | Website
The company was created to provide the technologies and the necessary products for cytogenetic and molecular biology laboratories for in vitro studies. Our employees have the necessary knowledge and experience to be able to advise and propose optimal solutions.
Spain
GenyCell S.L
Garrido Atienza, 2 Par 2 | 18320 Santa Fe , Granada (Spain)
+34 958 513 148 | Website
GenyCell S.L. provides affordable products, services and technologies to all those institutions, private companies or public bodies whose purpose is clinical clinical genetic diagnosis.
United Kingdom
Pisces Scientific Ltd
8 Deer Park Avenue · Fairways Business Park | Livingston EH54 8AF | West Lothian, UK
+44 (0)1506 343033 | +44 (0)1506 669549 | Website
Pisces Scientific Ltd. is a leading distributor of life science products with a passion for bringing new and exciting technologies to clinical diagnostic and research laboratories within the UK and Eire. Working with specialist suppliers, they offer an innovative, extensive and diverse range of high-quality products, custom design services and instrumentation. Supporting and assisting clinical decisions and research in prenatal, constitutional and haemato-oncology cytogenetics, cell culture, cell enrichment and digital pathology, Pisces Scientific helps clinical and research laboratories reduce operating costs, overcome complexity, and fulfil quality objectives within the genomic arena.